Guns Up! // Valkyrie Entertainment / Sony
I joined the Guns Up! team post PS4 launch as the sole UX/UI artist.
I created new screens and features, and while I designed mainly using existing art I created assets that fit with the existing style and collaborated with the engineering team for implementation and improving user experience. I was also responsible for creating promotional material, announcements, sales, and special events, new splash and loading screens, illustrations for new cards. Essentially any artwork that was not 3d in this game was essentially created or heavily edited by me.
I worked on porting the game from the PS4 to the PC for our Steam launch, which required modifying existing functionality and working closely with the engineering team. I also created badges, wallpapers, emoticons, and store images for the Steam launch.

Below is a sample of some of my illustration and icon work for Guns Up!.

Please also view the Steam launch trailer, which contains snippets of my work in action, especially during the main gameplay.
Illustrated Assets & Icons nbsp; ▲
UI icons and assets I created to match the established Guns Up style.
Icons
updated button style, spawn icons for new units and icons for new perks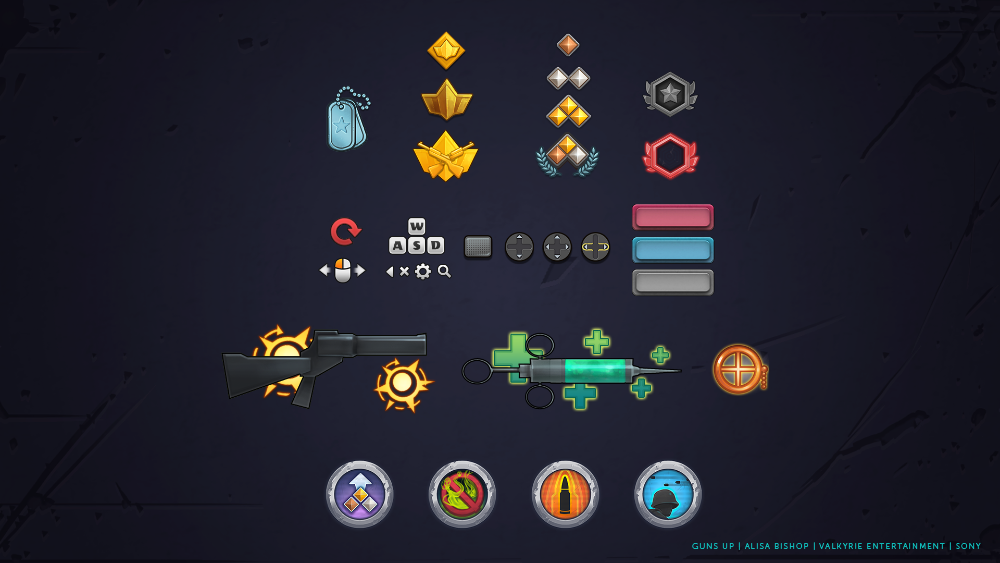 Player level prestige borders, every 25 levels, the player's level border changed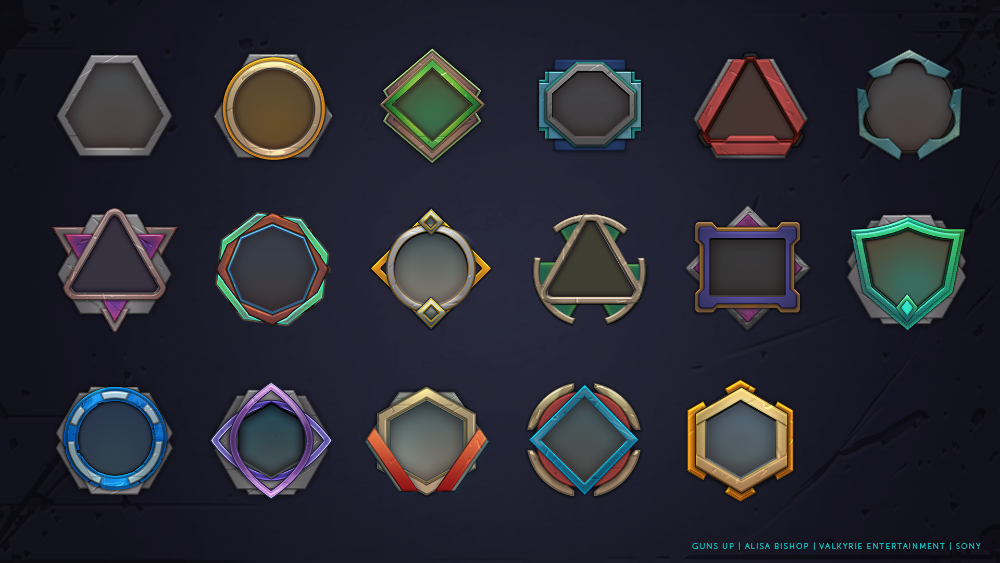 Card Packs
I created these new designs to match existing card pack artwork. The first was specifically for Halloween, the second an elite premium pack, and the third specifically for a new type of perk.
Mystery Boxes
Special boxes players were able to purchase that had chance to contain a bundle of specific items.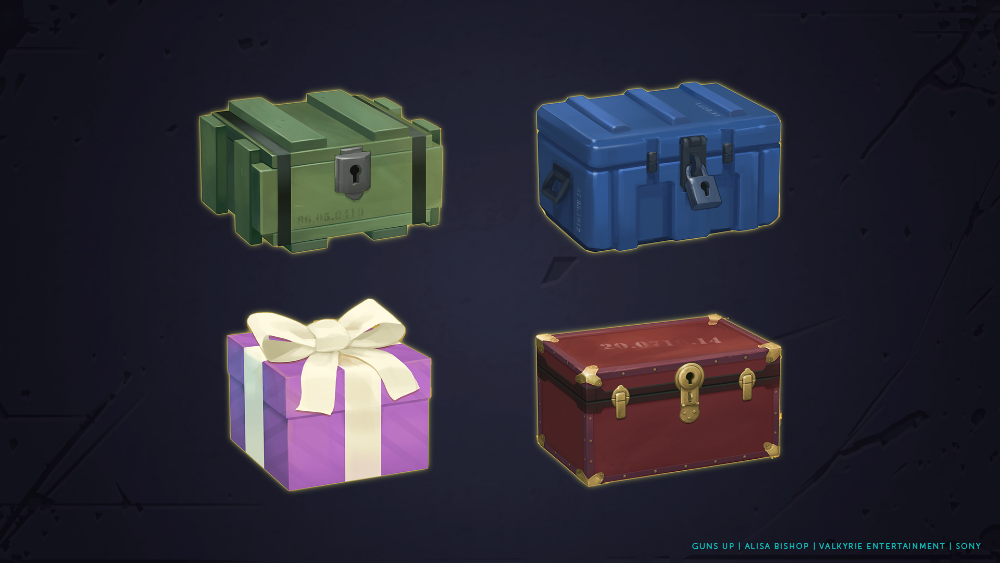 Cards
Various card artwork I illustrated
Announcement Images
These were visible to the player on the landing page, usually advertising a sale, new feature, or patch notes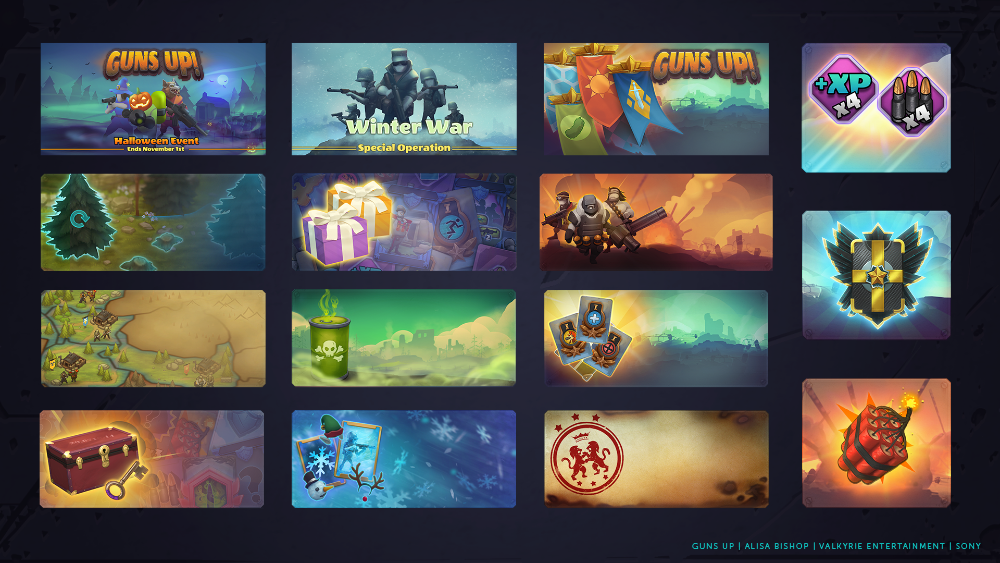 Loading Screen Posters
These were added to upsell individual features of the game, I conceptualized them as wartime propaganda posters, I had the additional challenge of making sure they all worked in the various languages Guns Up! supported!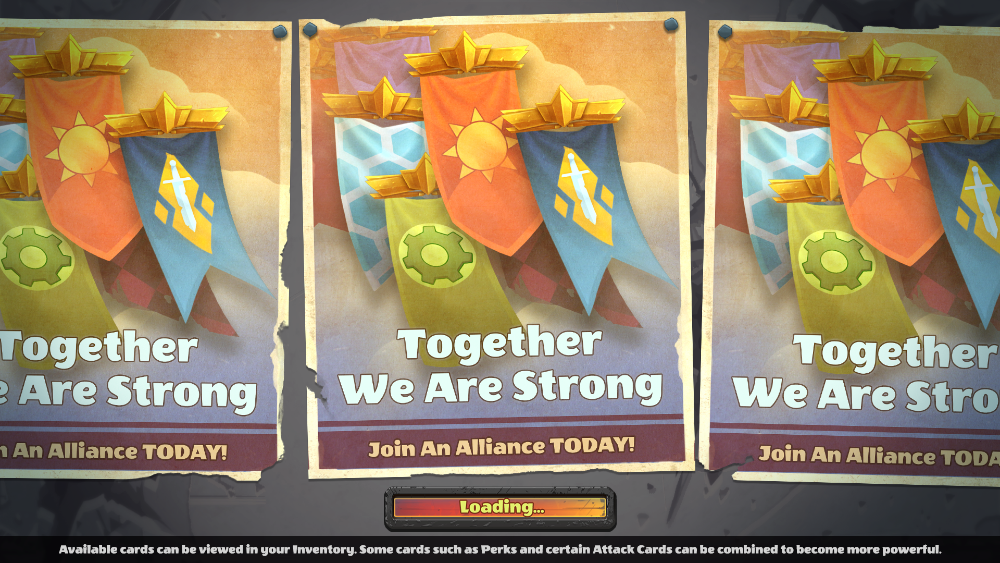 Splash Images
Players saw this screen when they first launched the game, we switched between a few based on the current event or promotion. These were the three I fully made myself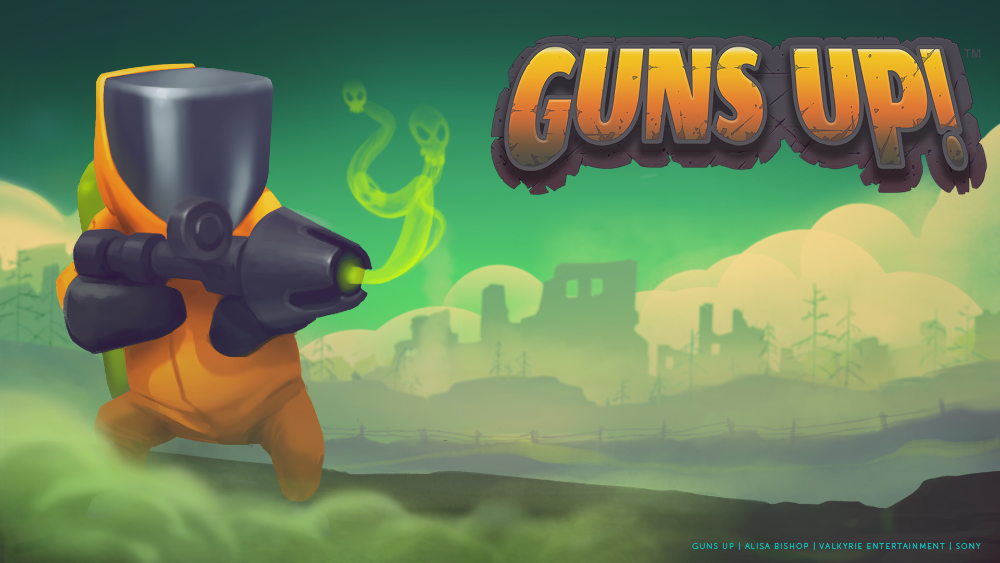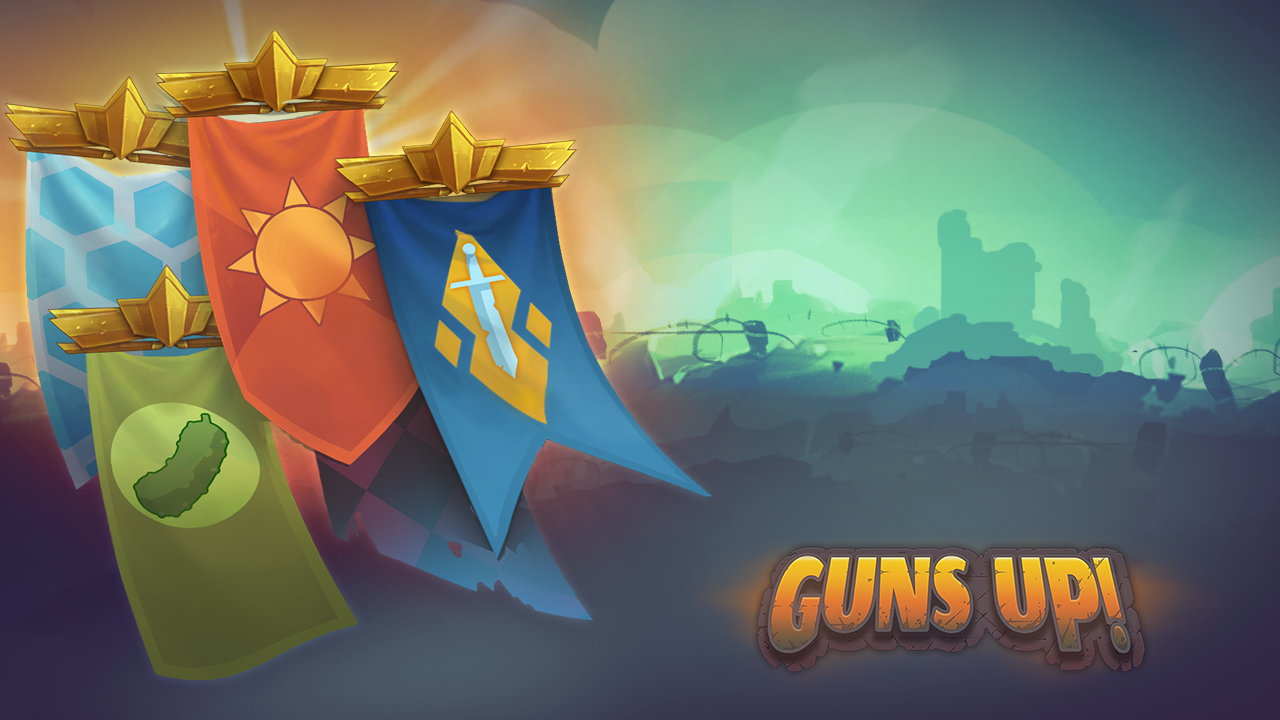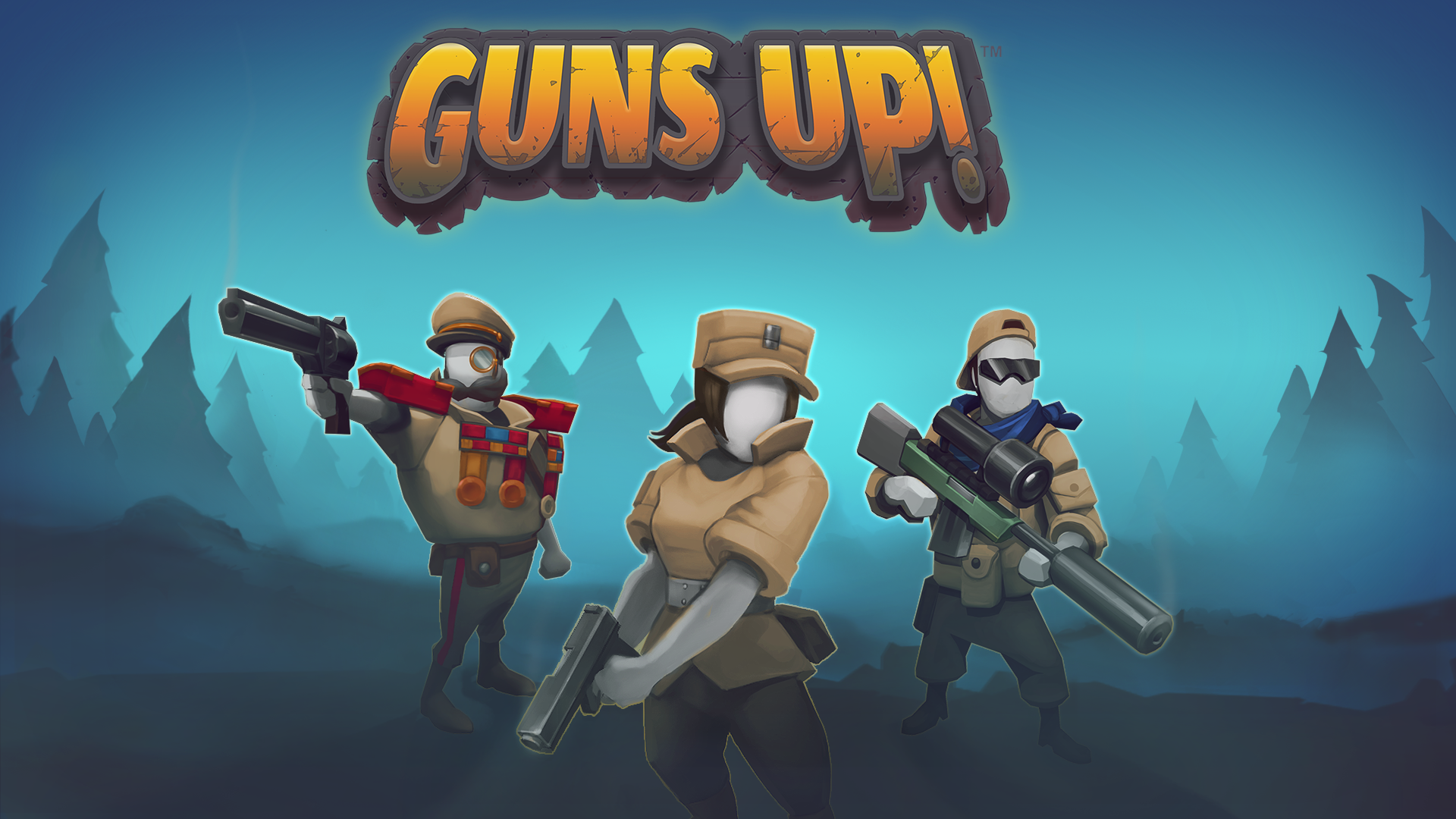 UI Screens ▲
A selection of screens that I contributed heavily on, whether it was redesigning the functionality, sprucing up the art, or designing totally from scratch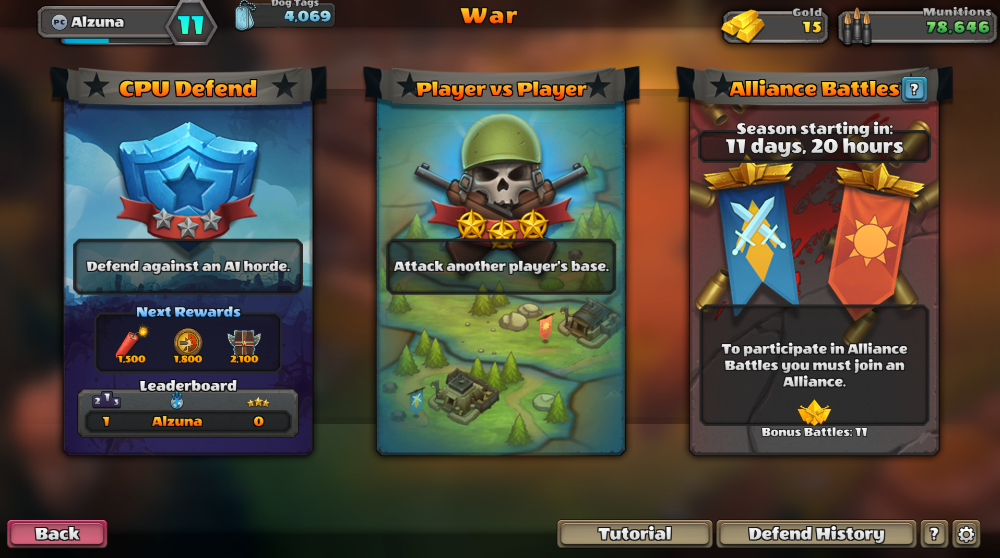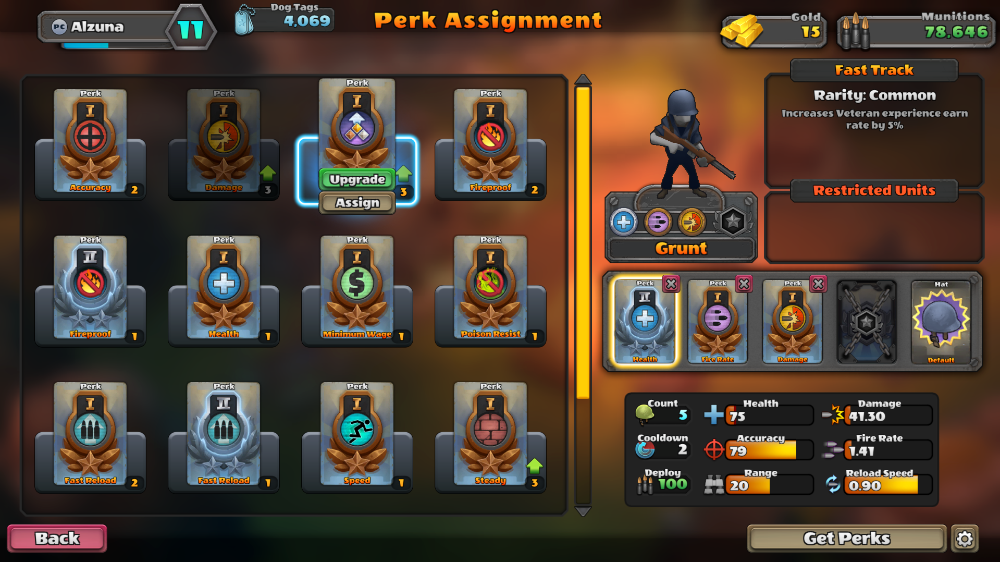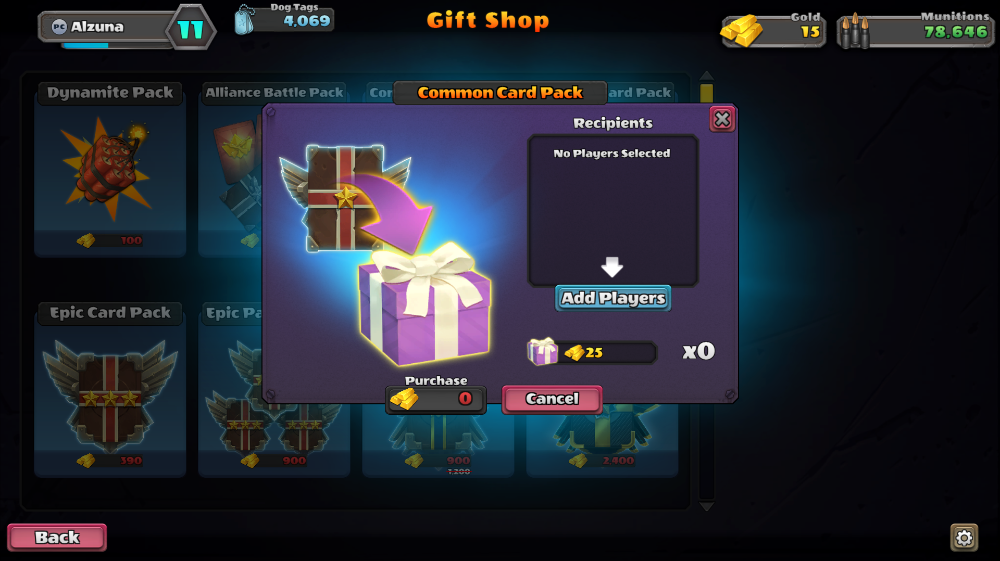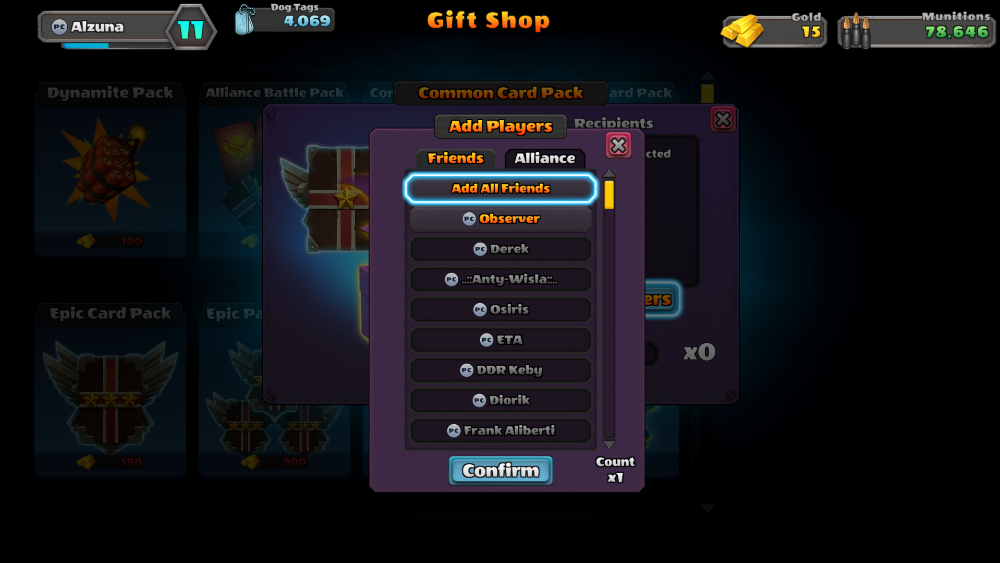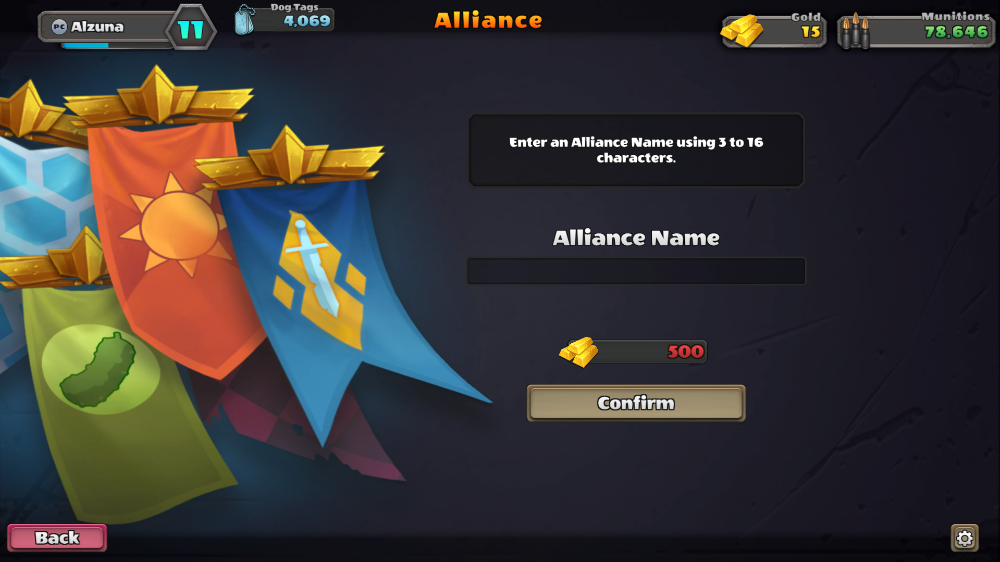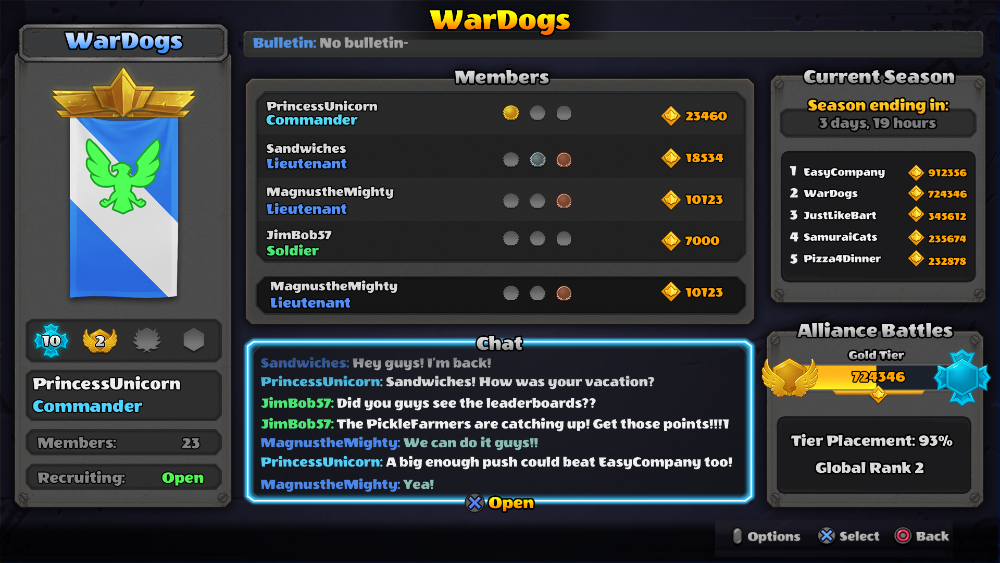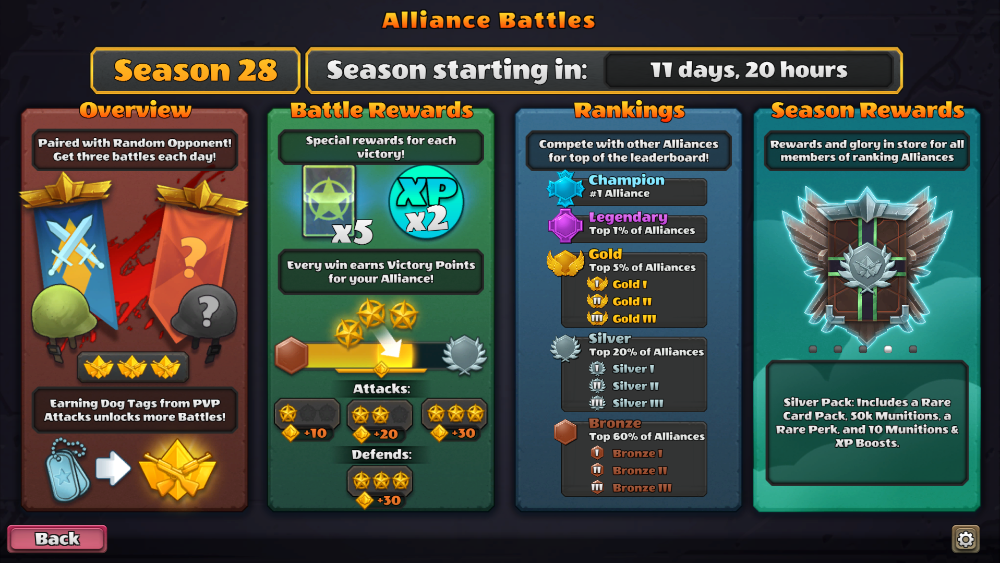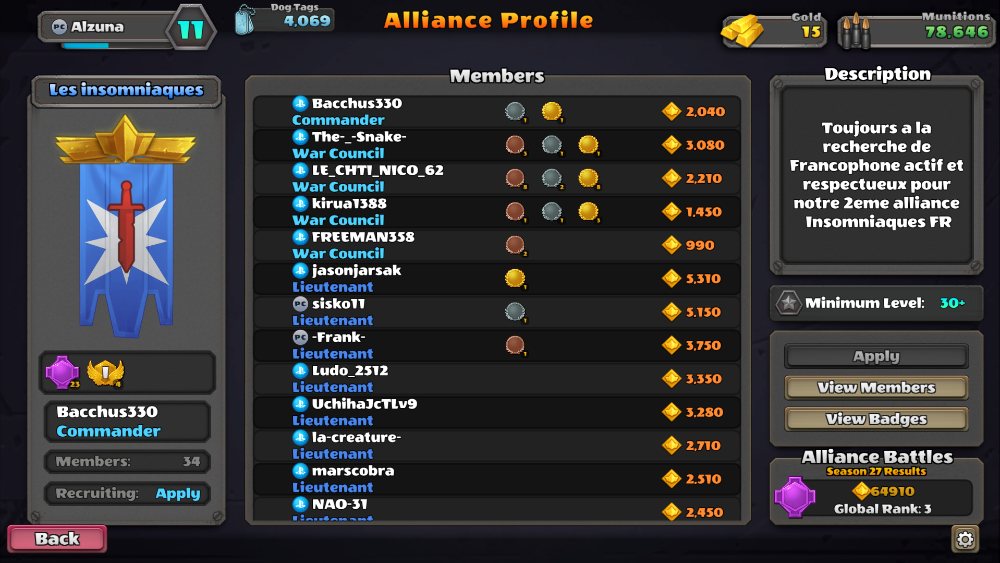 Redesigned Screens
New screen on the left, old screen on the right
Opponent Selection - this was a complete conceptual improvement over the old list, part of our push post PS4 launch to create a more immersive experience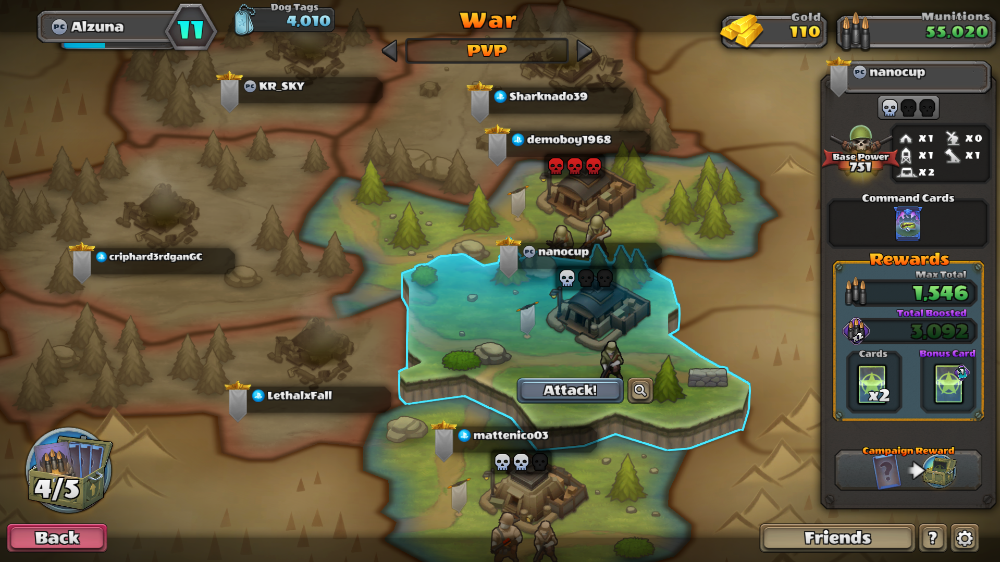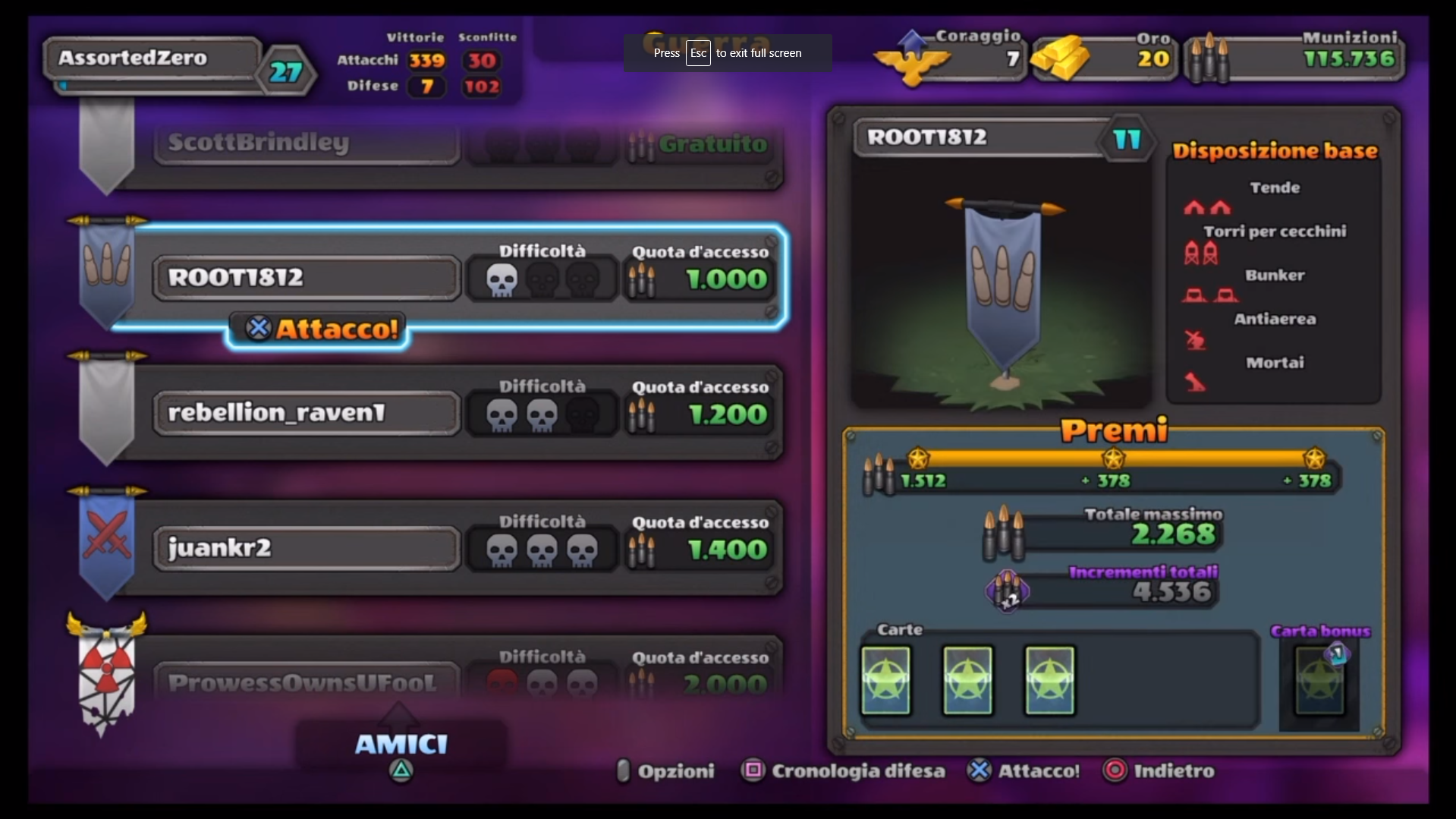 Player Inventory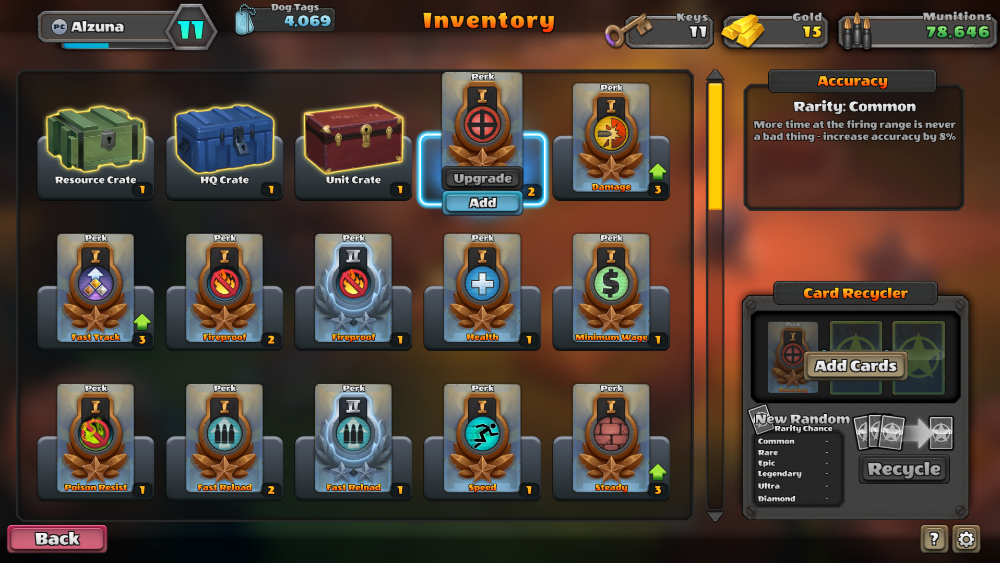 Landing Page
Store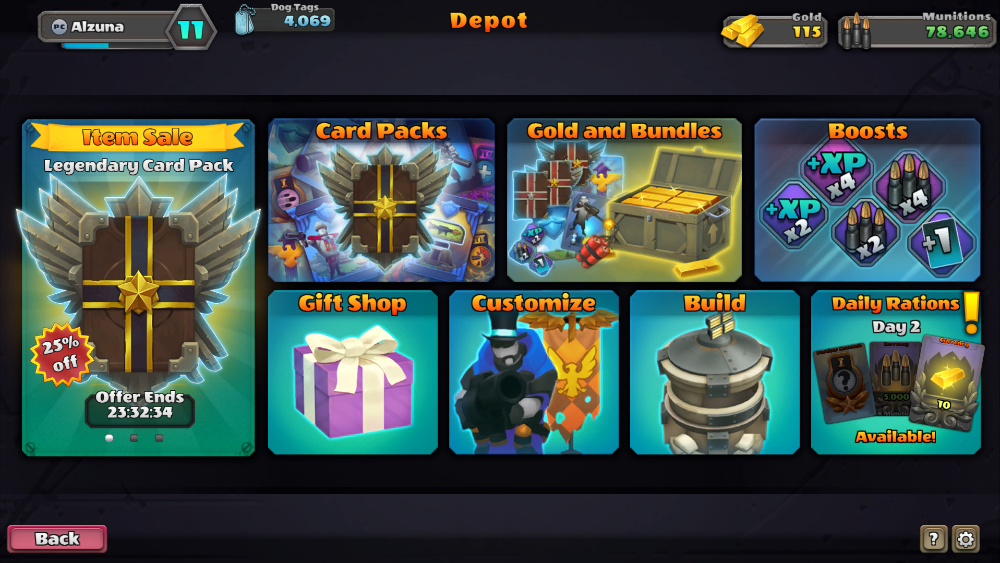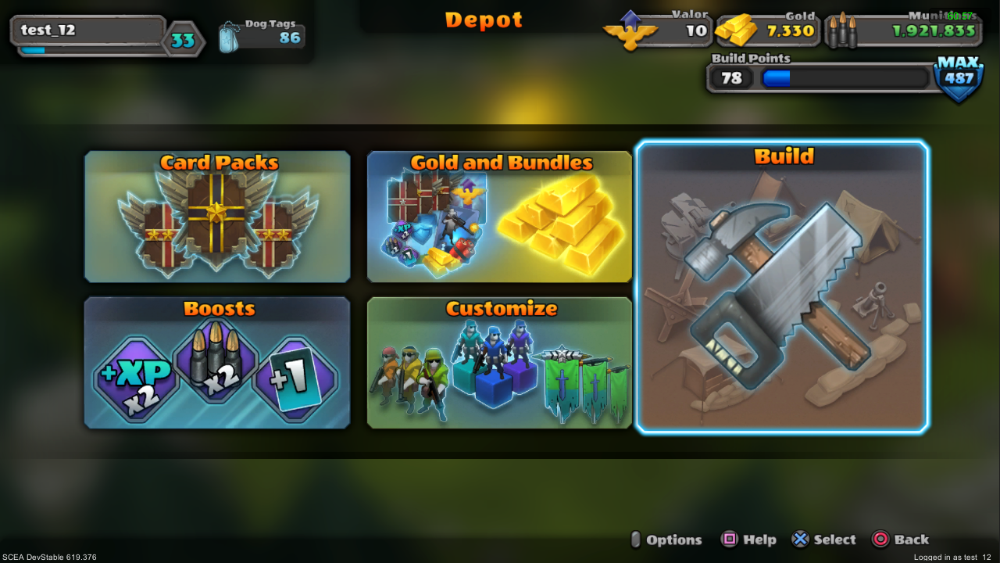 Versus Improvement ▲
After the launch of Guns Up we wanted to adjust the overall user experience to be a bit more immersive, part of this was concepting a look for the new versus screen. We thought it would be more interesting to show something hinting at the larger world of Guns Up, the horizon if you will.
I created a concept illustration of the 'day' time (Guns Up! swaps between 4 different lighting scenarios), literally showing the larger world beyond our game map. Based on my illustration we thought it would be cool to show the 'player vs player' information here and then pan the camera down to the game field. I broke out the day assets into different levels to be used on 3d cards in the game world, and we used these same assets for the different lighting scenarios, just tinting them as needed. We also did a spooky version for the Halloween event.
The night image below shows what it looks like with the information on top.
Day
Night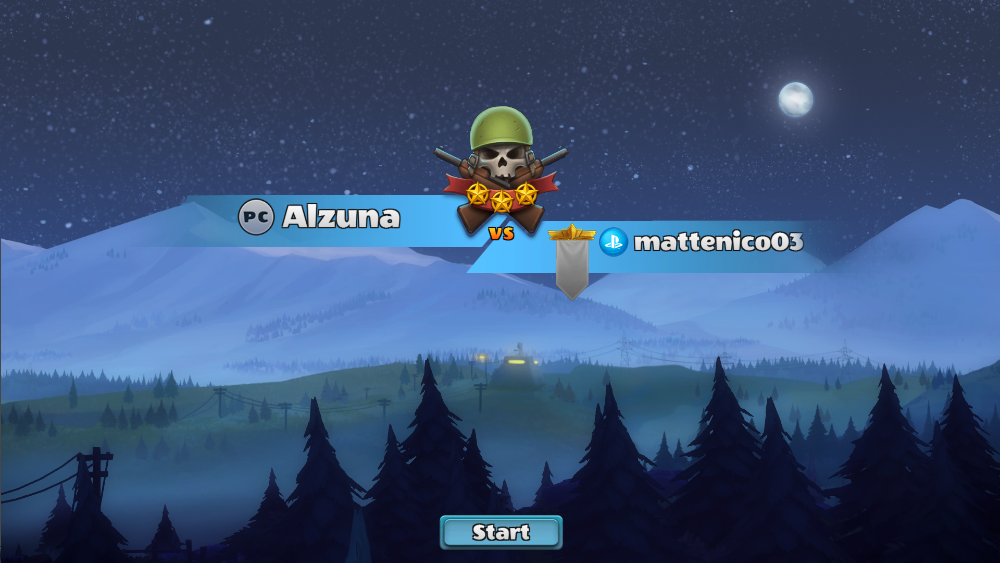 Dawn
Dusk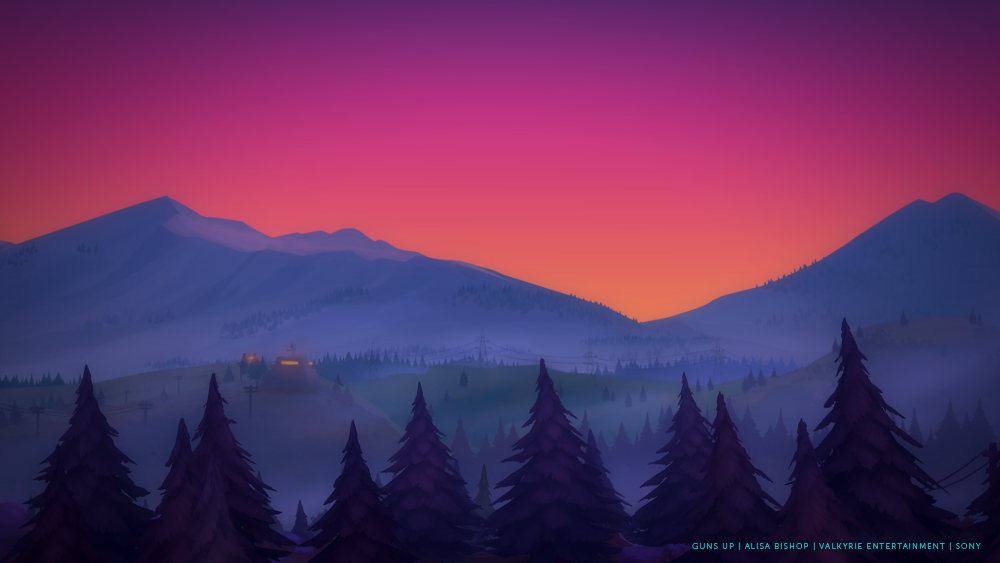 Spooky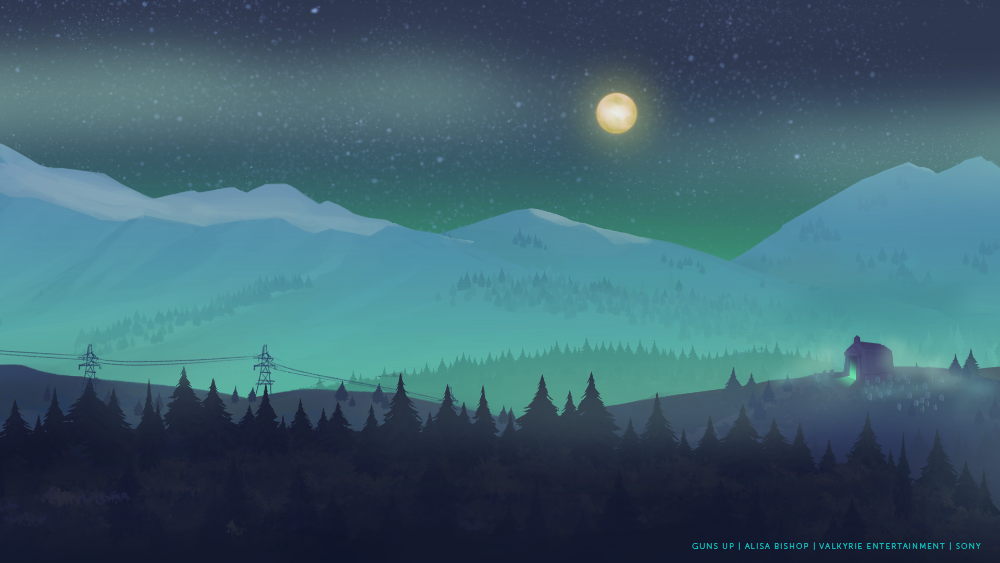 Stat Breakdown ▲
Around the anniversary of Guns Up! We wanted to show some of the more impressive stats our players had gotten up to, after a lot of deliberation of what was exciting to show, I crated this image, that was shared withing our user communities, this one was a lot of fun to work on!